Explained – What are the Chevy Silverado Trim Levels?
What is the difference between Chevy trucks trim levels?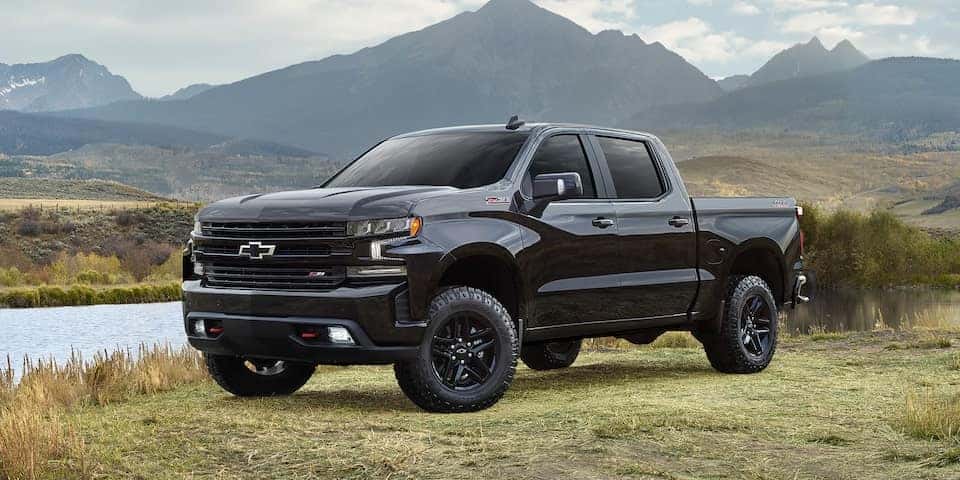 This article will address the differences between the different trim levels offered for Chevy trucks. Every maker has different nomenclature for their vehicles, so it can get confusing when remembering all of the different setups.
The entry-level trim is geared towards work trucks, fleet operations, and those who don't need any of the fancy frills on their new Chevy truck in Edmond. 
This trim is named the Work Truck trim.
In the 2021 Chevy Silverado Work Truck, you're granted a basic suite of features and not much beyond that. It's the lowest entry cost for a new truck, but you can still change key layouts like adding a 6.6 foot bed or opting for a 4×4 drivetrain.
While this new Silverado trim is the lowest it gets, you're still getting the same quality, reliable truck that American have trusted for over 100 years. 
The next trim level up is called Custom.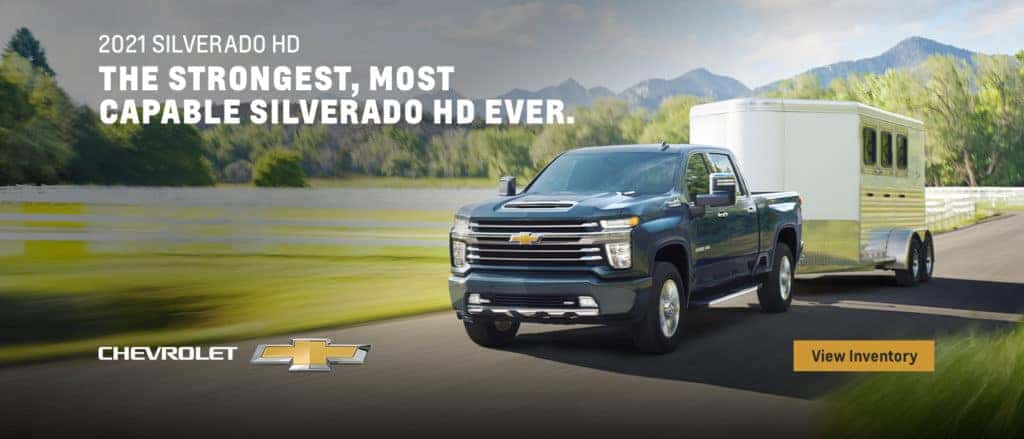 The Custom trim for the new Chevy Silverado in Perry, Oklahoma starts at around $36,500 and comes with a slightly more powerful 310-horsepower gas engine. Despite being a more powerful setup than the Work Truck trim Silverado, it pulls in noticeably better fuel economy, to the tune of 21 (combined) miles per gallon.
While this trim level at its lowest price offers a 4×2 setup, you can very affordably step up to a 4×4 setup in the same trim level.
Despite being on the lower-end of the new Silverado price range, it comes with more creature comforts than the WT trim.
The LT w/ 1LT trim is the next step in the new Silverado trim levels.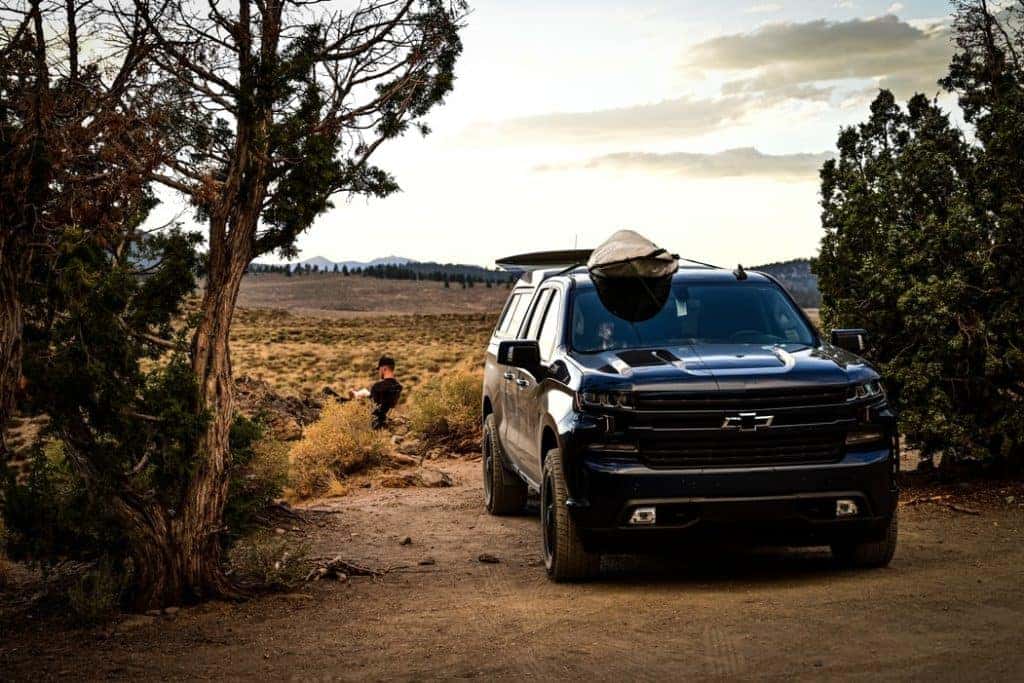 As we crest the $40,000 price range, we start to get packages like the Convenience Package II, Texas Edition Plus, and the Safety Package.
It's still the same truck as the Work Truck Silverado in OKC, but it's packing some frills that cannot be had for the entry-level pricing. There's even a bump in available colors, shifting from nine colors for lower levels up to thirteen color options for the LT w/ 1LT trim level.
For most people, this is enough truck for working and comfort.
Custom Trail Boss trim level, taking things up a notch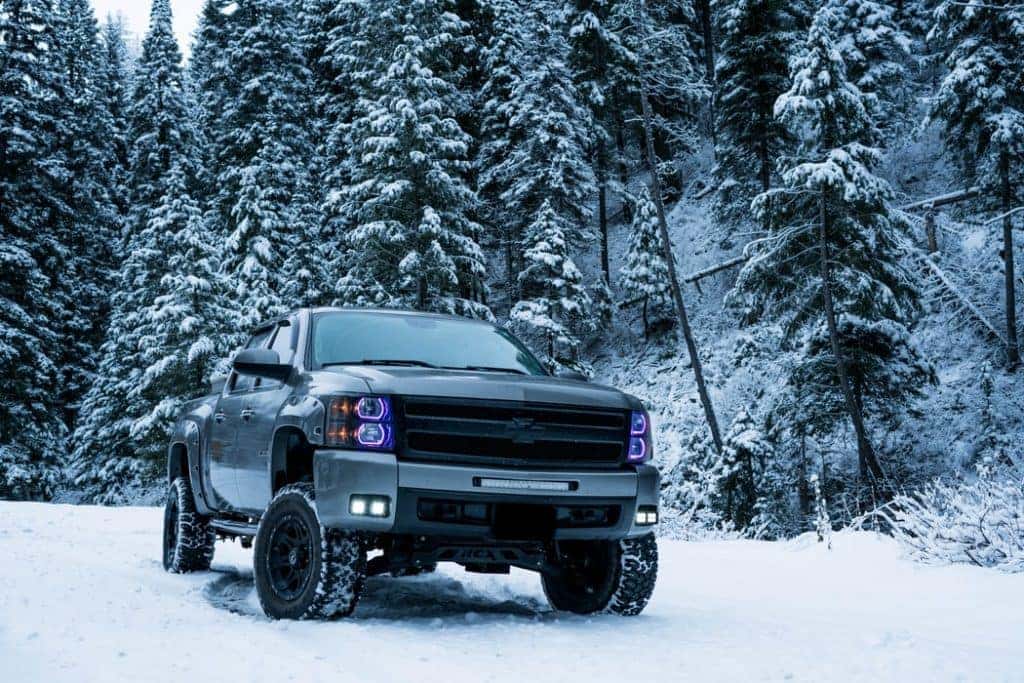 The Custom Trail Boss is especially geared towards being proficient in all things offroad. To further drive this point home, this new Silverado trim level has standard 4×4.
The Safety Confidence Package, Midnight Edition package, Assist Step and Tonneau Value Package II, and Dark Essentials Package mostly all add to the aesthetics of your truck, but critically the safety package adds collision alerts, automatic emergency braking, pedestrian warnings, and more for your peace of mind.
This higher-end trim level Chevy starts at $42,000 and works its way up to the mid $44,000s.
Moving into luxe territory, we have the LT w/ 2FL.
This starts at a hair above $42,000, and it features all of the previously-named packages and more. 
It comes standard with 4×4, it seats six, and it has 310-horsepower, which is more than adequate for hauling, hooning, and hitching. You'll even pull in a combined 20 miles per gallon, which makes the new Chevy Silverado in Enid, Oklahoma a fuel efficient full-sized truck.
You might not "need" all of the features and frills on this level of the Silverado, but it's sure nice to have them, because then you have them.
RST – Ascending to the top of what a truck can be
Not only does this level come with all aforementioned packages, but it also comes with features like a 120-volt instrument panel power outlet, a power sliding rear window, 10-way power seat w/ lumbar support, and myriad other high-end furnishings.
While it starts at a heft $44,000, you'll thank yourself for springing for the pieces that make this truck a perfect home on wheels.
Stepping up to the LTZ
While the price bump between lower trims and the LTZ is to the sum of a few thousand dollars, it's well worth the extra money.
The Silverado LTZ trim comes with wireless charging, a 7-speaker Bose sound system, a power sunroof, distinct badging, and a bevy of other additions that take this from a truck to a lifestyle. You can still handle hard tasks with this Chevy, but it wouldn't look out of place in any number of high-end Oklahoma City destinations.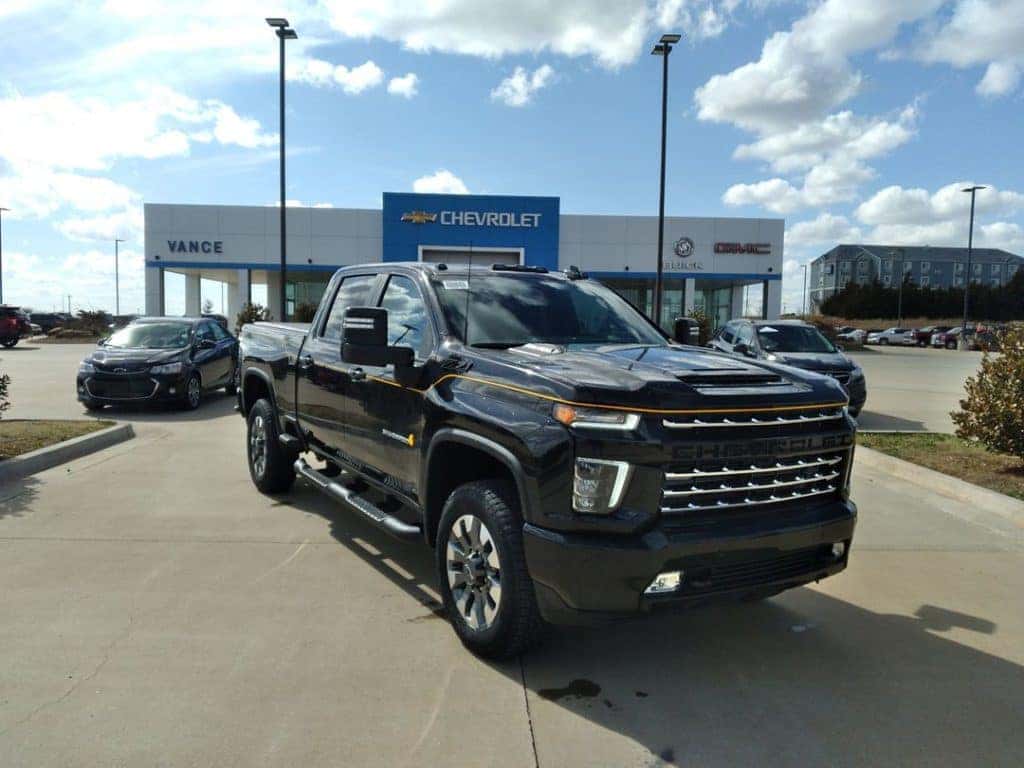 You can take this trim all the way up to the low $50,000's, but you can easily keep it close to LTZ entry level pricing.
LT Trail Boss – the penultimate trim
The LT Trail Boss Silverado in Enid, Oklahoma is an offroad icon with all the amenities of a luxury SUV. 
It has an upgraded engine that puts out 355 horsepower, making for a hefty amount of power available on-demand. 
It comes with Chevytec Spray-On Bedliner to protect your investment, and it has the advanced trailering package to make it even more useful for any type of hauling you may have to dive into. It even has a performance air intake system and cat-back performance exhaust system to take performance up to maximum levels.
Be sure to come prepared financially, as this trim starts at a whopping $52,000.
High Country – the highest of all new Chevy trims
This is the cream of the crop when it comes to new Chevy trucks in Perry, Oklahoma. The High Country Chevy is the absolute elite offering that comes with almost every feature imaginable.
While most people wouldn't take a $50,000+ truck offroad, this trim level comes prepared with off-road suspension, hill descent control, skid plates, and a heavy-duty air filter to provide maximum ability.
There's even HD Surround Vision and a Bed View Camera to keep you more in tune with your truck than ever before. If you're of the mind for futuristic features, you'll absolutely love the 15" diagonal multicolor head-up display which brings video game-like on-screen stats to the windshield of your vehicle.
You can get this most-sacred Chevy up to just shy of 60k, but those able to stomach the buy-in price will be rewarded with the absolute best new truck that Cherolet has to offer.
Browse our new Chevy inventory here.