New Buicks in Perry – Local Buick Dealership
The Buick is the best-kept secret in the auto world, and you're missing out on a wildly comfortable experience every day you don't drive one.
That's right, we said it.
The new Buick lineup, much like every Buick lineup in modern history, is in possession of the most cozy interiors that you'll find in your price range. Seriously, just take a look at this new Buick in Edmond.
This is a brand-new SUV for less than $24,000.



It's night and day what the interior of this Buick looks like and feels like compared to just about any other SUV in this price range. You simply don't find materials, designs, and elements like this from other manufacturers, and that's what makes new Buicks in Enid, Oklahoma the best bang for your buck.
Moving up from the previously-shown 2021 Buick Encore GX in Edmond to the higher-end of the Buick lineup of vehicles, we're greeted by even more luxury trimming.
The 2021 Buick Enclave near me has acres of center space for handling business on the go and providing plenty of room for both the driver and the passenger to comfortably lay their arms down.
The PRNDL looks like something out of a high-end coupe, but in reality it's just the standard that the new Buick lineup is held to. The dash is modern and thoughtfully designed, which means no ipad slapped in the middle, but instead a thoughtfully laid out touch screen center console.
The seats in this new Buick Enclave in OKC provide plenty of support without crossing the line into being too firm. They keep you precisely where you need to be, and that place is a comfortable place to be.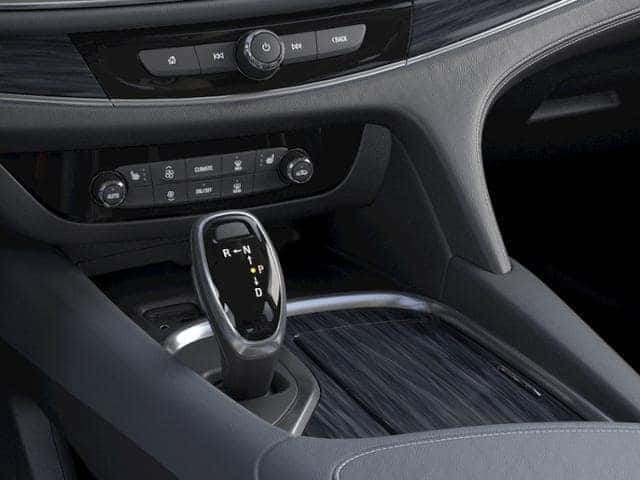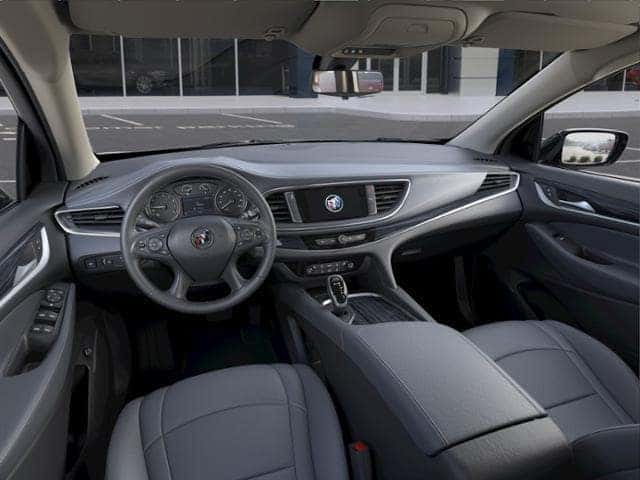 Yes, you're still looking at pictures of a Buick in Perry, Oklahoma.
With all the other louder voices screaming about luxury, features, and comfort, it can be easy for the steady choice that is Buick to be drowned out in the sheer amount of different options. When you start diving into what a Buick looks, feels, and sounds like, however, you'll come to realize that this is what luxury looks like at your price point.
No, you don't need to over-extend yourself buying a 70,000 dollar SUV to find something beautiful. You just have to look at upper thirty-thousand dollar vehicles like the gorgeous new Buick Enclave Essence in Edmond Oklahoma.
You don't have to shell out more than you're willing to pay to get the well-appointed new SUV that you deserve, and John Vance GMC Buick can prove it for you today.
Schedule a test drive today and feel how amazing your new life driving a Buick can be.
Looking to take the next step? View our full inventory of new Buick vehicles here.