New Chevy Trucks in Stillwater, Oklahoma
The new 2021 Chevy Blazer RS in Enid Oklahoma is a gorgeous SUV that packs the stylish looks of a new Chevy with the DNA of the K5 Blazer.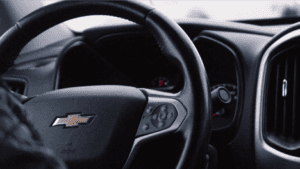 Oklahoma Chevy dealerships might also offer the full Chevy lineup, but only Vance Chevrolet can offer the unrivalled service that a dealership with 38+ years of experience can offer. It's why we've won awards like the 2021 Cargurus Top Rated Dealer award.
When it comes to new Chevy trucks, not one single dealership can offer the five-star process we offer with our Chevy trucks. We've got it all from entry-level options like the new Chevy Colorado all the way up to heavy duty trucks like the new Silverado 3500 HD in Stillwater, Oklahoma.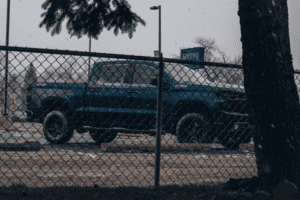 We carry light duty trucks like the new Chevy Silverado 1500, and we even carry mid-range heavy duty trucks like the new Silverado 2500 HD.
Even if you're looking for new Chevy sedans in Perry, Oklahoma, we've got you covered. The new Chevy Impala and the new Chevy Malibu are both affordable new cars that don't compromise on comfort, storage space, or available technology options.
New Chevys in Stillwater Oklahoma get as small as the new Chevy Spark and the new Chevy Sonic, if that's the new car you're looking for.
New Chevy SUVs like the 2021 Chevy Equinox find a balance between the hulking size of trucks like the Silverado and the maneuverability of small options like the smart new Chevy Spark.
The huge variety of vehicles available through Chevy allows for a massive selection that helps you find the one that's right for you. The new Chevy Trax is a small SUV that is easier to park and navigate in narrow city streets, but it's just as readily available as massive SUVs like the new Suburban and the new Chevy Tahoe in Perry Oklahoma.
Chevy truly has an option for every facet of automotive needs and lifestyles, and that's made apparent by their most exciting offerings.
The new Chevy Camaro and new Corvette in Stillwater are certified head-turners that have been well-known for decades as high-speed thrill machines. That's no different with the current generation of Chevy sports cars.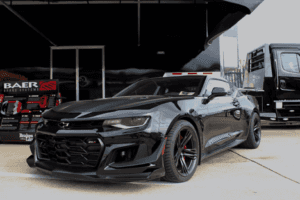 There are even new electric Chevy vehicles like the new Bolt EV that are a green new option for your day to day Oklahoma commute.
View our full inventory here.